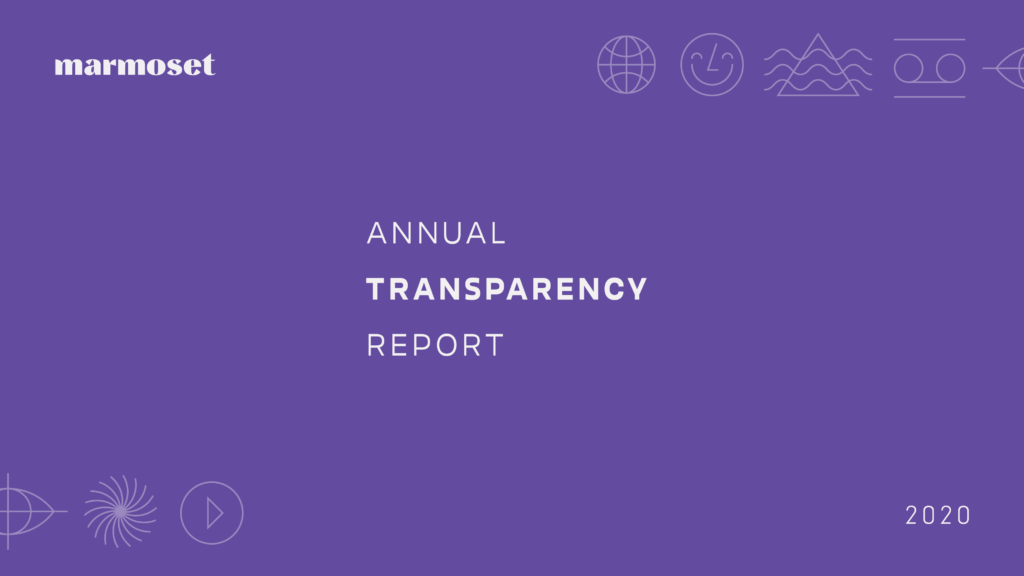 Marmoset's purpose is Be Community, and it is through that lens that we conduct business. What does this mean? It means that we measure success by dollars in the pockets of our artists and charitable organizations we believe in. It means Marmoset prioritizes business as a force for good by becoming the first Certified B Corporation in the music licensing space. It means we set the bar by becoming the first to commit 10% of profits to charitable organizations. It means we continuously strive to provide a safe, equitable and supportive workplace for all employees.
Importantly, Be Community also means we hold ourselves accountable to blind spots and opportunities for progress. Marmoset is committed to listening, learning, and maintaining the highest degree of humility, respect, sensitivity, and care in everything we do.
In this report, you'll find a summary of the work we've done, and where we hope to be for a brighter future. Thank you for being part of our community.