Welcome to Marmoset World: a mysterious region settled within the music universe filled with rollerblading bananas, breakdancing ants, and the great beyond. Here you'll discover the arms of Music Licensing, a breakdown of our services, and our personal favorite: the Music Machine. Take a look inside and try find some of the gems we've hidden (no but really there is buried treasure in there. You'll see): hello.marmosetmusic.com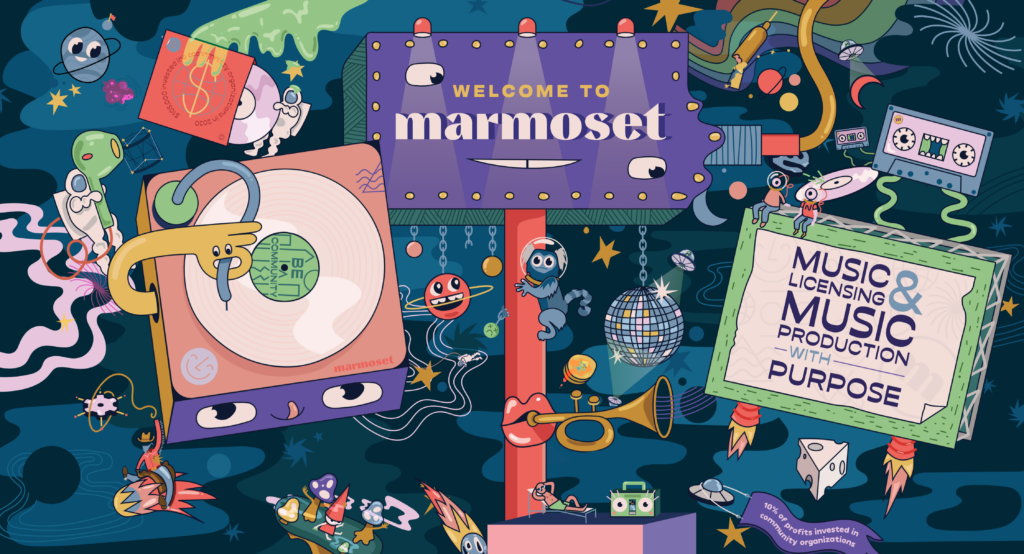 Marmoset World is our take on what we do, what we offer, and why. As you begin your journey, one of the first things you'll see is Marmoset's purpose rotating on a record: Be Community. It's from this purpose the rest of Marmoset World has a reason to exist. Moving down you'll discover some of our work we've had the pleasure of being apart of; licensing and composing music for the likes of Netflix, Google, EA Sports, and so forth.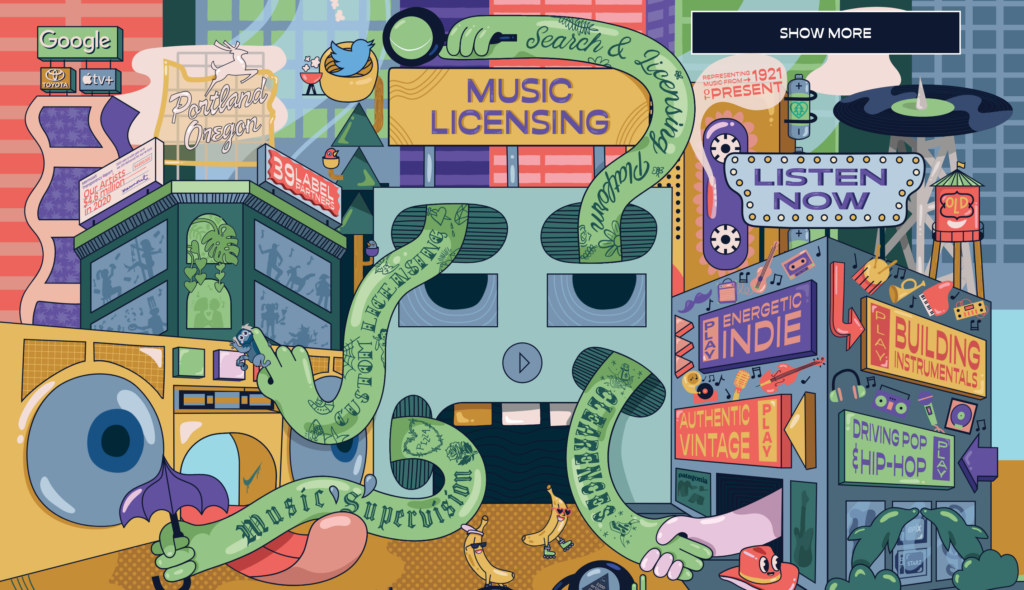 Next up is Music Licensing. Tattooed on the arms are some of the services we offer: Search & Licensing Platform, Custom Licensing, and Music Supervision. Take a look and click on a few of our genres to the right. In the middle you'll notice our monster has a "play button" for a nose. What does it do? Well it plays a video of course.
Further down is Marmoset Studio. Here we showcase the many avenues of our studio: customizations, covers, re-records, sound design, sonic branding, and custom music. Click on any of these for an example. After that, check out our Music Machine. There's a delay and fuzz pedal because why not.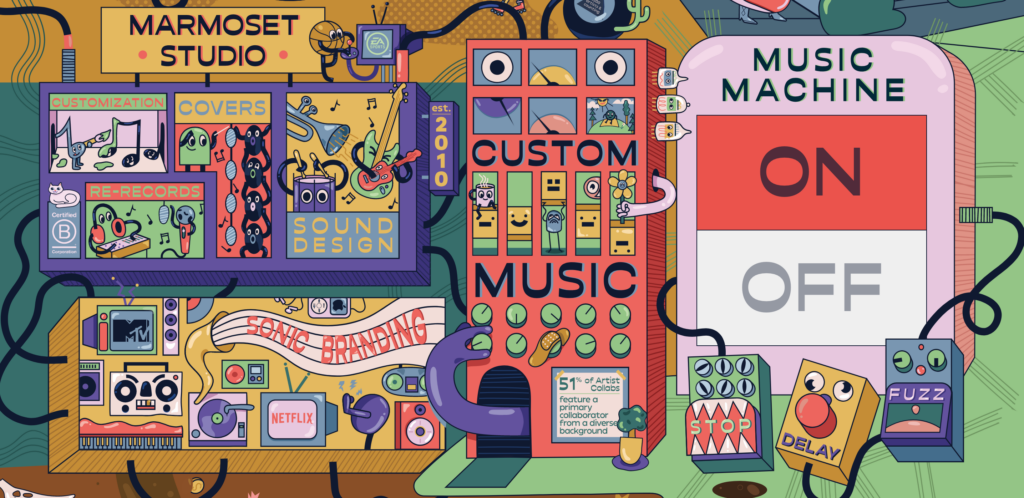 Below the surface of the Marmoset World is our bedrock: our team. If you have any questions or wish to reach out, you'll see a "Contact Us" button. Below that are three very important components being serenaded by a double neck guitar and a "killer" band: our newsletter, search platform (browse music), and Transparency Report. Please check out each of these when you get a minute.
Lastly, sprinkled throughout this journey you will find fun facts we are proud of, such as, 10% of our profits are invested in community organizations, and, 51% of Artist Collaborations feature a primary collaborator from a diverse background. See if you can find all 10.
Thanks for visiting Marmoset World. Please reach out if you have any questions. Such as, why are there not more rollerblading bananas?