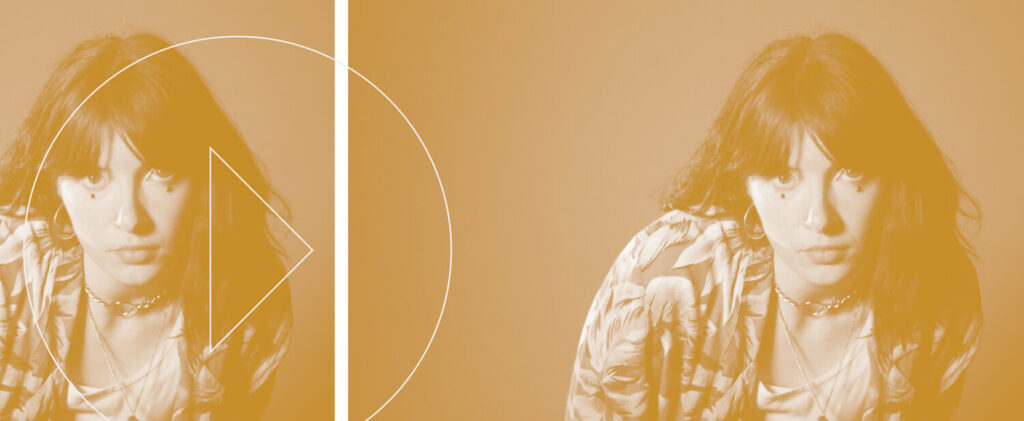 When the right artist gets paired up with the right Marmoset producer, sonic magic is bound to happen. Enter Porcelain Cloud, the electro-pop brainchild of Sulene van der Walt and Marmoset producer Nicole Wilson. With Nicole's years of experience as both a music supervisor and producer and Sulene's multi-instrumental talent (she's toured with Nate Ruess of fun. as a guitarist, for one), the result is endlessly catchy music just as at home on your Spotify playlist as it is in a big brand campaign. We interview Nicole and Sulene to pull back the curtain on their creative process.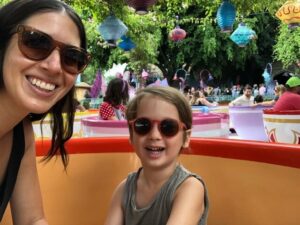 Tell me a little bit about the various Artist Collabs projects you produce. 
Nicole: I've been fortunate enough to focus solely on these projects for the past five years, so there's a lot of them by this point! My very first two were Analog Colours and Dr. Crosby and I've gone on from there to collaborate with so many talented artists like: Ønders, sundreams, Allebasi, Lightspeak, Amico Mio, Paulette, Paper Rabbit, Otros, Topo Azul, Different Angle and Porcelain Cloud. There are so many more!
What Artist Collabs placement are you most proud of?
Nicole: I'm honestly proud of any and all of the artists I work with when they land a song! The Toyota RAV4 spot featuring "Feels So Fly" by Ønders definitely got a lot of visibility so I was pretty proud of Brady for that one!
A perk about Artist Collabs projects is that you as the producer are able to provide direction to the artist based on current licensing trends. How do you keep up with trends in our industry?
Nicole: It's an ebb and flow for me. Sometimes I'm more in tune with new releases in music and use those to help forecast next projects, but I'll also tap the creative services team to find out what clients are asking for. When I was doing music supervision AND producing AC projects, I was able to do a lot of that myself because I had direct contact with clients, but now I'm more in the background with 100% of my face time being spent with the artists and composers.
It's also probably worth mentioning I've been working in the music world for 15+ yrs now, with the last 8 of those doing music supervision and original music production. I think the only way you can realistically "keep up" is to always be in a posture of learning and adapting it to your experience as you go. I always go back to my classics when I need to hit the "refresh" button and find some inspiration!
What has been your favorite part in collaborating with Sulene on this new project?
Nicole: Sulene is a steady force of creativity! She is incredibly professional to work with – collaborating with her on ideas and working through the process of feedback + revisions has been lovely. She's the type of artist who continues to challenge herself to get better with every song she creates. I'm not sure I could pick a favorite part because the whole process has truly been a pleasure!
How has the writing process with Sulene changed since the Covid-19 pandemic?
Nicole: We only started our project together at the end of January, so there isn't a whole lot of pre-Covid to compare the present to. I'd probably say that, like the majority of artists I work with, Sulene's ability to tour and play live music was abruptly cut off and no one's really sure when that will resume or what it will look like when it does. So being able to pivot and pour 100% of your creativity into making music together for a project like Porcelain Cloud has been super focused and beneficial to us both. It's an outlet that I think we are both grateful to have right now!
What one Porcelain Cloud song are you particularly excited about and why?
Nicole: You're not supposed to pick a favorite child!! But, I do really love "Better"…
Tell me a bit about you, Sulene. How long have you been creating music?
Sulene: I don't actually remember when I started playing music — I grew up in South Africa with instruments around me because my parents are musicians. My earliest memory is playing piano and singing with my mom, we had a baby grand in the house (she's a classical pianist). When I was 13 years old though I started to sort of go on my own path when I picked up guitar and that's when I got super into music and started writing songs.
What musical projects do you have outside of Artist Collabs?
Sulene: I have my solo project, Sulene, as well as my (ambient, instrumental) side project Liefie, and I'm in a comedy band called BRVNCHES.
What do you enjoy most about the Artist Collabs process? What's the most difficult part?
Sulene: I enjoy pushing myself with production the most. Every time I work on a new song for Artist Collabs I discover something new production-wise and it gets added to my arsenal of tools. It's helped me tremendously when it comes to producing my own music. The Artist Collabs process has not only made me a better producer but also a quicker one, which makes it more fun when it comes to writing my own songs. The hardest part is mixing, for me. I have no training in mixing and just learned from roommates/friends and it usually takes me a few go-arounds to get the track sounding real tight. Again, through Artist Collabs, I've gotten much, much faster.
Can you walk us through what the writing process looks like for an Artist Collabs song? How do you and Nicole get started?
Sulene: Nicole starts me off with a brief. It'll have some references and an instrument palette, the kind of genre and mood we're going for. Then I live with those for a bit and make sure I understand the "world" we're in and then I really just mute all the references and try write something from the heart that's within the limitations set forth. From there I tweak, and once I have some sort of work in progress I go back to the brief and make sure I'm staying on brief.
What can we expect to hear from Porcelain Cloud? What's the style and what influenced your writing for this project?
Sulene: Lots of electro meets organic sounds! Porcelain Cloud is definitely a pop project, but the eclecticism of the genre is fun because I can explore lots of different elements.
Have you had a song placed in an ad, show, or film that you're most proud of?
Sulene: I had some Artist Collab songs, as well as songs from my solo project, placed in the Nike podcast, The Fenom Effect. That was especially cool because it was all about badass ladies in sports and they used a lot of my music to underscore it.
How have you been keeping busy during quarantine?
Sulene: I've been writing a ton! Working on my 3rd record for my solo project. Also lots of working out and yoga, otherwise I start to feel real cooped up in this one-bedroom apartment in Brooklyn [laughs].
Check out our Artist Collabs interview with J. Brodsky, Fritzwa and Katy Davidson here.