Marmoset presents miniature music concerts, a series where we invite talented, touring and local bands, musicians and artists into our space to capture a stripped down performance of their music.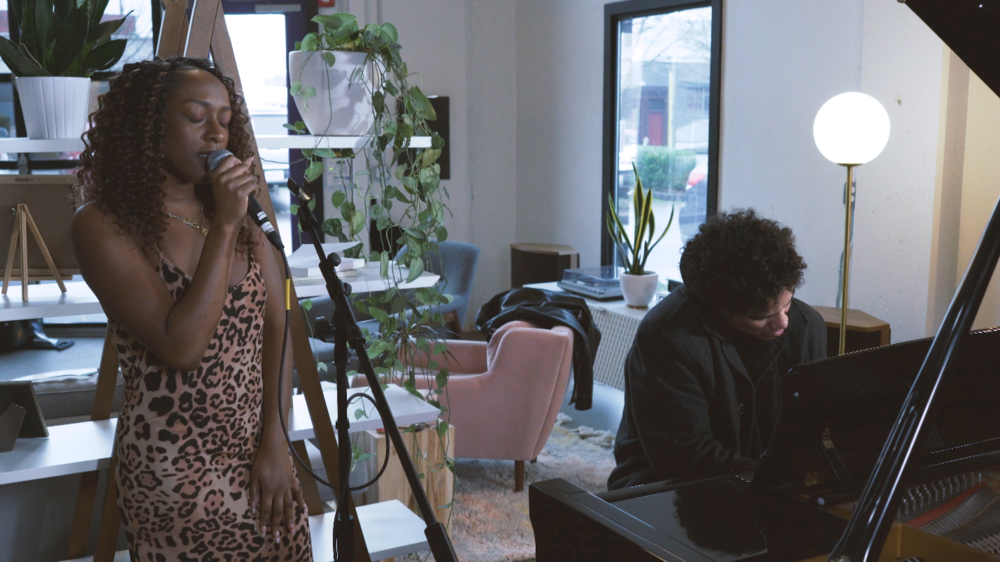 Blossom's voice echoes throughout the space—and she's not even singing yet. Confidence in her step, she's greets the Marmoset Team like this is something she does on the daily. In truth, she's no stranger to this performance life.
Blossom's musical background stems all the way back to her childhood in Trinidad and Tobago, gaining recognition for her soulful voice that's equally commanding as it is alluring. Her music weaves in and out of R&B and neo-soul, her lyrics rolling off the tongue as though they've only been shared in this single moment.
As she bypasses the craft table and only requests a cup of tea, it's clear she's ready to get down to business with her miniature concert performance. And that she does.
Performing one of her songs, "LaDidDa" from the Marmoset music roster, this acoustic piano version is a mix of haunting and perfection. Accompanied by Charlie Brown III on the piano, Blossom moves onto cover "On and On" (a song originally sung modern soul symbol, Erykah Badu).
"LaDiDa"
"On and On"