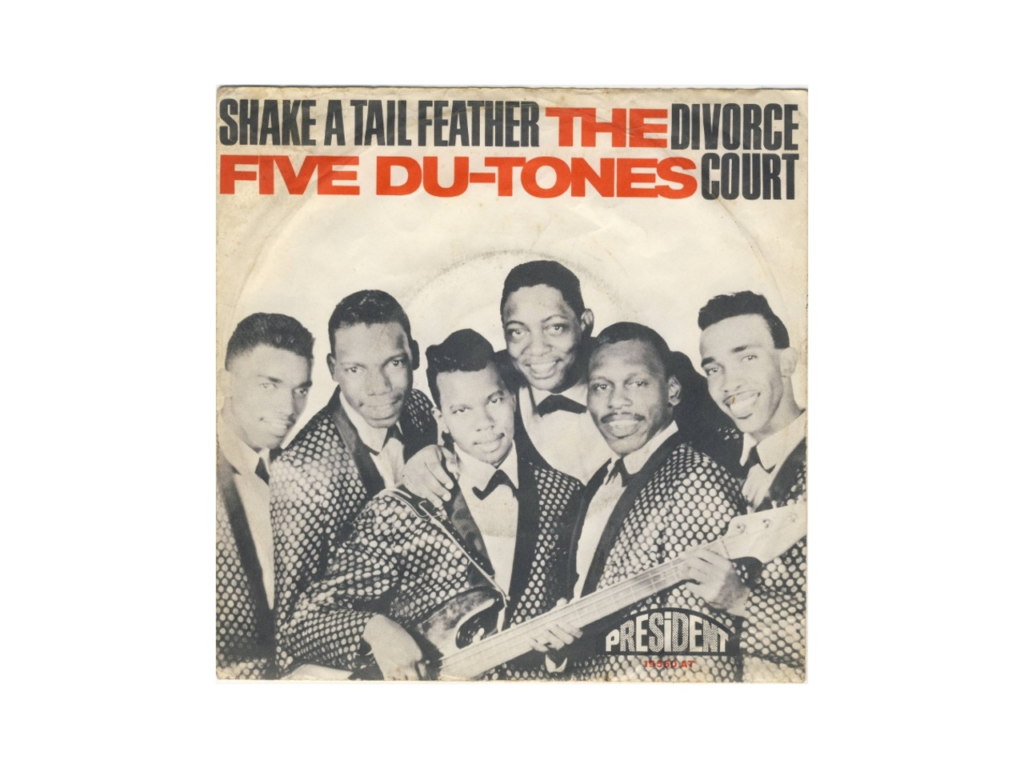 It's no secret that music trends and sounds are constantly in motion, from punk to pop and all the genres in between. One that has distinctly stood the test of time, however, remains the R&B Motown sound of the '60s. Marmoset is proud to be in partnership with Secret Stash Records, representing their collection of vintage and rare music for licensing, and our newest series "Diving into Secret Stash" explores the story behind some of these legendary bands.  
---
The Five Du-Tones were formed at Patrick Henry High in St. Louis, MO in 1957. In 1962, fellow St. Louis Native (and eventual labelmate) Alvin Cash convinced the group to relocate to Chicago, after living and performing there for a year. Immediately upon arrival, the Du-Tones auditioned for producer Sonny Thompson (Howlin' Wolf, Johnny Taylor, Bobby Rush) who ultimately declined to work with them. However, producer Andre Williams, fresh off a stint at Motown, brought one of the owners of local label One-Derful! Records to a Du-Tones show. Almost immediately after the group was recording at the label's record row studio.
In late summer of '62, One-Derful! released the Five Du-Tones' debut record, "The Flea" backed with "Please Change Your Mind". The record did well enough to warrant a quick followup in early '63, "Come Back Baby" backed with "Dry Your Eyes". However, it was their next release that would define the group and establish their enduring legacy. In the summer of 1963, One-Derful! released "Shake A Tail Feather", which hit #28 on the R&B Chart and #51 on the pop chart.
For several years after that One-Derful! tried to replicate the success, releasing a series of records with no luck.  After their last record failed to deliver commercial success in 1965, the group quietly disbanded.  
However, their story doesn't quite end there.  In 1968 and 1969, Butler released two singles on Ray Charles' Tangerine Records.  Years later, Charles would record the most memorable cover of the Five Du-Tones only hit song, "Shake A Tail Feather" for the iconic film, Blues Brothers.  Other covers of Tail Feather were recorded by greats like Ike and Tina Turner, James and Bobby Purify, Taj Mahal and many others.  It's one of the most iconic rhythm and blues songs of the era, and has served as the entry point for scores of collectors into the Five Du-Tones relatively small, but consistently impressive catalog, available at Marmoset for licensing.