In 2012, in the wake of Hurricane Sandy, an Airbnb host based in Brooklyn contacted Airbnb asking if she could offer her place for free to someone who had to evacuate. That moment is what started Airbnb.org: a non profit offering homes to those who need it.
Last month, we partnered with Airbnb.org to provide customized music for their brand launch video. To learn more about the launch video and Airbnb.org, we sat down with Creative Director from Airbnb, Roger Hoard.
MARMOSET: Tell us about Airbnb.org. How did it all begin and what excites you about it?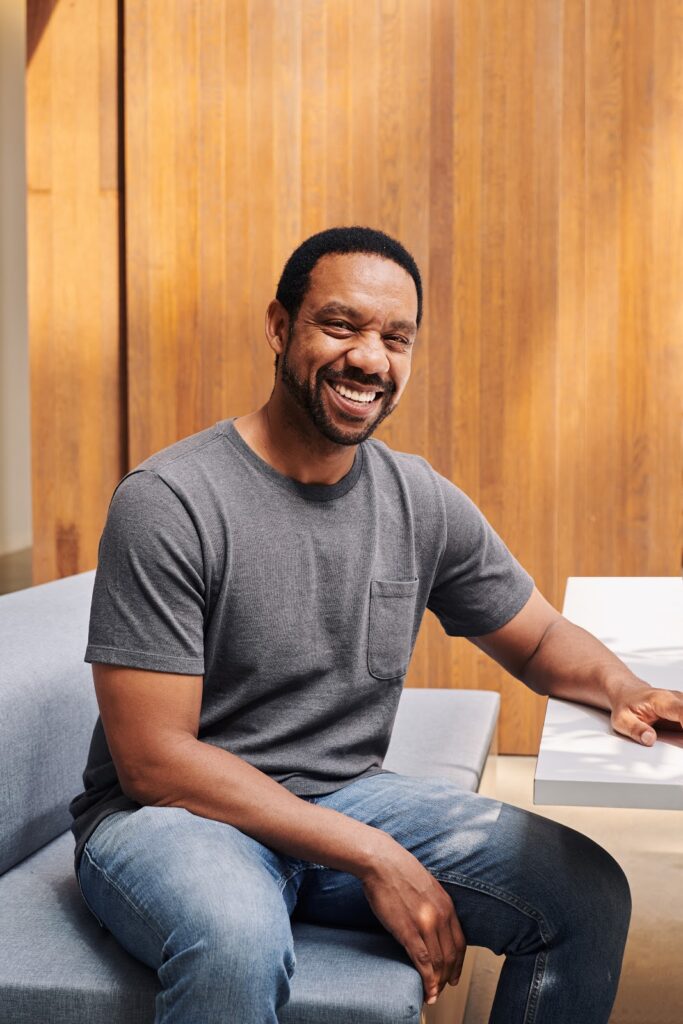 ROGER: "It started during Hurricane Sandy when people were displaced from their home. One selfless host, Shell Martinez, decided to call us. It was actually her idea of hosting for free. And being able to do that through the platform was something that we had never considered up to that point. So, it was a great example of us listening to our community, which the company takes great pride in doing. In fact, some of our best ideas come from our community, and we really listen to them as much as we can; it often leads to some creative shifts in our product…this was just one example of that.
As a non-profit organization, the application and approval of our non-profit status was more recent than three years. So 'over the last couple years there's been an extensive process of obtaining our official .org status, which was officially awarded quite recently. This launch is the first roll-out of Airbnb.org as an independent, non-profit organization."
In regards to creative direction for the launch video, what were the first conversations like with you and your team?
"Joe Gebbia, who is one of the co-founders of Airbnb, wanted this to be different, look different, feel different, than anything we've done before. So we set out to make more of a statement that reflects the seismic shift of how the program is perceived, while also staying true to the authenticity of our community. And then we upped the ante a bit: the lead character is actually Shell Martinez, and towards the end there's a sequence that features some real moments of our hosts so that it felt more like a community message as opposed to a brand speaking to you."
What were some challenges you faced while working on this project?
"Well, we did it in the middle of a pandemic. And, like many, had the challenge of adjusting to the newly revamped Covid guidelines for production. So we didn't fly out…and had to rely on digital tools like Slack, Zoom and Qtake. Then someone was exposed to the virus the night before the shoot and we had to revamp the whole production schedule around that. So there were a lot of those sort of challenges. But despite the hiccups, we managed to get through it all, thanks to the hard work from the production team."
Tell us about your music selection for it. What were you and your team looking for?
"In my experience, music can be a tricky one, because it can change the whole feel of the spot. And in this case, there couldn't be a better example of music playing such a role. The first edit we saw had much more of an ominous feel. Someone said it sounded like a suspense thriller or a hospital drama, and that in general the tone was too melancholy. In general, it just felt off-brand, forcing us to ask the hard question: 'is it the right message we want to get across?' So that's when we started working with you guys.
Thankfully, you guys were able to work really quickly with a pretty loose brief, and in doing so came back with several rounds of amazing options. Every round felt like an embarrassment of riches, where narrowing down our selects was the real challenge. A good problem to have. In the end, we loved where we landed. The track nails the mystical, dreamlike vibe that speaks to the creative process, while leveraging a sense of hope which suits the cultural moment.
In the beginning we wanted the music to nod to the sort of curious, dreamy, whimsical part of what we were going for, but not in a way that trivialized it and made it like a Disney film. In the end, the music really brought the film to a whole new level, and was instrumental in helping internal folks rally behind it."