To cap off the year of "virtually" everything, Google Meet and Duo released a video celebrating the moments we got to share and experience, from a safe distance. To learn more about how this film came to be, we sat down with Aaron Gordan, founder and CEO of Optic Sky Productions, the production company that brought this project to life.
MARMOSET: Tell me about Optic Sky Productions. Where are you based and what type of work keeps you busy these days?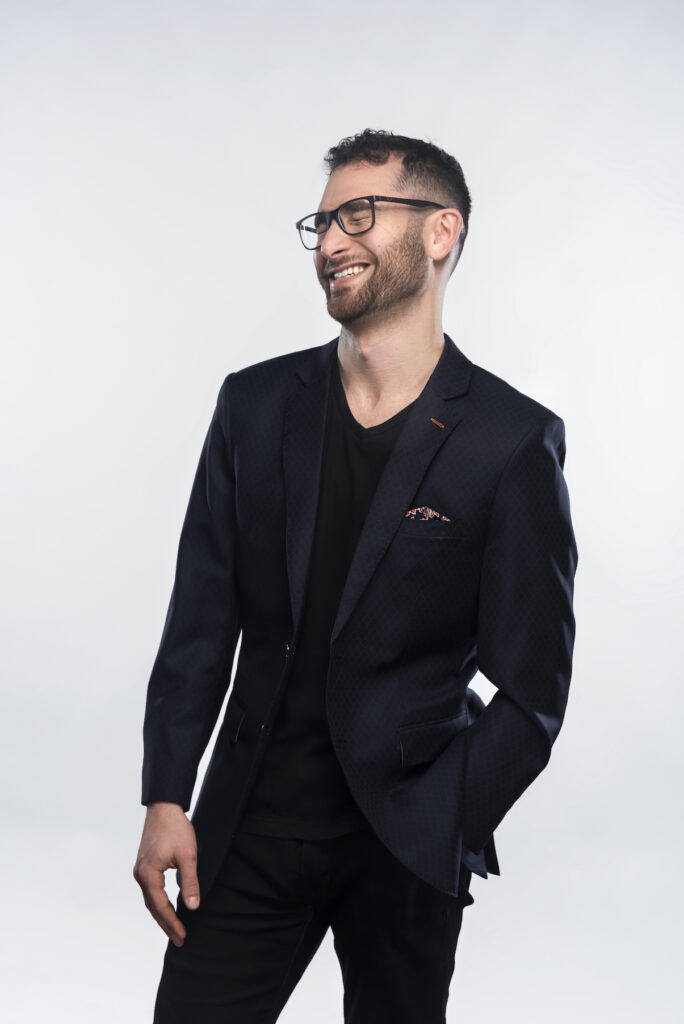 AARON: Optic Sky Productions is currently the leading and largest commercial production company in Western New York. We are a concept to completion shop, tackling production, post production, animation, virtual production, and now AR/VR content. While normally we are producing several productions at a time while tackling some animation projects, our COVID plate looks much more varied. It's been a year of interesting asks, much more post production, and more AR work. Bottom line though, we just like making dope content. 
How'd your team get started with this project for Google? What excited you about it?
Creative agency Article Group came to us with the project, having been given it mostly as a small end of the year brief. However, their concept for it was incredible. We just knew with a proper directors treatment this could be a really fun 2020 wrap up spot. The insane part was we basically had to pull it all off within 3 weeks.
Creating a compelling ad filled with so many Google Meet/Duo screens must have had its challenges. What problems did you have to solve and how in the world did you find all those people?
The workflow of this project was continuously the challenge of the spot. We had to cast about 70 people, do multiple rounds of recording with them as the spot evolved, and place different parts of their session in different parts of the video. Unlike a normal production where one decision leads to a next ability to make one, this one was making decisions parallel to each other the whole way due to the insanely tight timeline. One aspect of the edit change affected the animations, which affected timing needs of a full grid of recordings. A ton of the people in the video are not trained talent, but rather real people. We wanted authenticity in the casting and they were from all over the country.
Tell me about your creative decisions. What were your goals and vision for this project?
The goal of the project was to use a wheel of fortune like text system to relay some fun end of year messages. We wanted people to really feel a quirky closure and accomplishment about making it through such an insane year. To execute that feeling, the vision was to make a seamless transition of imagery and messages to visually and narratively carry the audience through, much like the tech being shown did for millions of people. All of the agency and the director's decisions always had to come back to the commitment of authentic experiences and emotions we felt throughout the year, while keeping it light and a little fun.
What were you looking for music-wise? Did you know the vibe and energy going into the project, or did it come later on? Lastly, what brought you to choosing "Remember" by Easy McCoy feat. Mika Parris?
As far as music, it was quite a journey actually. Originally our whole team was feeling something more energetic and light, quirky perhaps. However when we reviewed a lot of our options, "Remember" by Easy McCoy became one of the top picks as a more emotionally led option. When we sent picks to client, they instantly resonated with the song. It was one of those tracks where the farther we got into the edit process, the more thankful we were to go in that direction. It truly changed the whole tone of the piece.
What's next for you and your team? What are you most looking forward to this year?
Our Optic Sky team is always looking to do more ridiculous and future forward content. This year, we are piloting a number of virtual productions, taking all that tech and making super ironic spots or shorts with it. Honestly, I'm most looking forward to the world taking all the learnings from last year and truly implementing them in the hearts of their businesses. We do a ton of comedy, but I find the magic between making someone laugh and cry is a fine line best executed by the contrast and unexpectedness of one following the other. We need more laughs this year, so I hope to see more comedy again. That being said, I hope tastefully we can all maintain the vulnerability that can be brought out through comedy, both a laugh and a heartfelt sentiment.